Help For Bush Fire Victims - How You As A Paper Crafter Can Assist .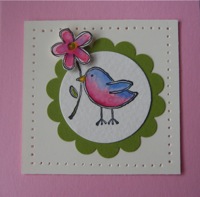 The devastation of the recent bush fires in Victoria, Australia, (Saturday February 7th). has affected people near and far.
Many of us want to help in a practical way, but just don't know what to do. We feel desperately sad for those who have lost loved ones, those who still don't know where loved ones are, and those who have lost homes and possessions.
Stampin Up has taken the initiative of assisting it's demonstrators in Australia and New Zealand to help raise much needed cash. All donations will be passed on to the Australian Red Cross Bush Fire Appeal
UPDATE: FINAL TOTAL OF FUNDS RAISED BY STAMPIN UP DEMONSTRATORS
I'm very proud to announce that Stampin Up, together with demonstrators and customers from Australia and New Zealand raised the wonderful sum of $77,889.63.
In addition the mock auction at the card making day held by Linda Lucas and I, raised $320.00. This has been forwarded to the Red Cross Bush Fire Appeal via the ANZ Bank.
CARD MAKING DAY UPDATE
We have a date and a venue!
Date: Sunday March 8th.
Time: 10.00 am - 4.00 pm. Come for as long or as short a time as you want.
Venue: 25 Sheppard Street, Hume, ACT.
Morning and afternoon tea provided, Sausage sizzle ($2.00 per sausage) available with salad for lunch.
Emboss Resist on Designer Series Paper Technique.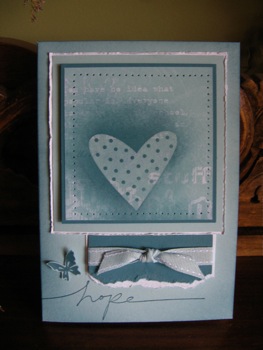 CARD MAKING DAY
This will be happening in early March so keep your eyes on the web site for more details to come.
If you can't make it to our big day, then phone or email me to book a workshop dedicated to making cards for the Bush fire victims.
Here are a few cards I made last night to send to the Red Cross. I've used the left over images from a Designer Series Paper sheet that I randomly embossed for another project when first trying out the fabulous.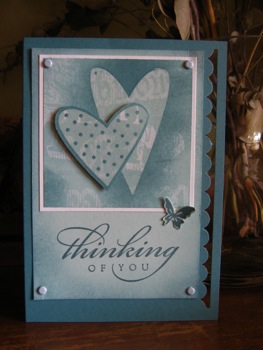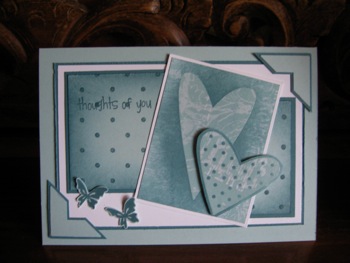 Contact me here to order your special Appeal stamp sets

Learn more about the Emboss Resist and Designer Series Papers Technique

View the catalogues on line to check out the selected "Bush Fire" stamp sets

Return to home page