Saleabration 2010 Recruiting Incentive To Join My Demonstrator Team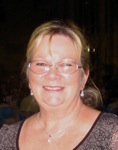 During Saleabration 2010 I have an extra special Recruiting Incentive for everyone who wishes to join my team of Stampin Up Demonstrators.
The Starter Kit is already fantastic value at just $324.00 for over $560.00 worth of Stampin Up products and business supplies.
During Saleabration 2010, every new recruit can get extra value as Stampin Up will give you an additional Stamp Set of your choice from the Idea Book & Catalogue, to the value of $79.95
I am very lucky to have just about every stamp set in the catalogue, (yes - that's true and remember you always get your products for 20% discount when you are an active demonstrator) so it is easier to purchase more for your money!
With that in mind, and the fact that my craft room is bursting at the seems - I am very pleased to offer all my new recruits during SALEABRATION 2010 an additional stamp set of your choice from the Ideas Book & Catalogue, to the value of $79.95
That means you'll receive approximately $740.00 of products for the terrific price of $324.00. So if you have been thinking this is something you would like to do - NOW IS THE TIME TO ACT.
Check out my new Stampin Up Demonstrator Web Site (DBWS), and follow the information on starting your own business. Don't forget that you can add your additional free stamp set from Stampin Up on your Starter Kit order form. The ADDITIONAL set (my gift to you) needs to be done via me, so you'll need to talk with me about your choice.
If you need a little more information on the types of Demonstrator available, follow this link
I would love to discuss your options and address any concerns you may have for becoming a Stampin Up Demonstrator. You are welcome to email or phone me (see the DBWS link for details.)
Saleabration is a terrific time to get started as you can also earn the 4 free SAB sets, and customers love the incentive of being able to earn free sets just for buying what they already want. So take the plunge and give me a call (0412 544 522)
Go from Saleabration Recruiting Incentive to DBWS and find out more information now